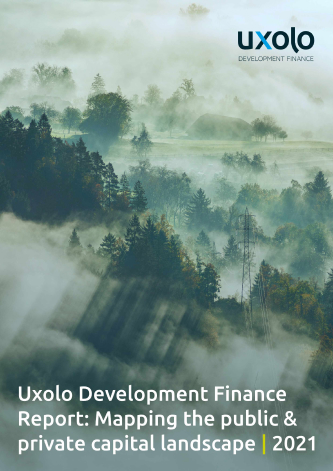 Uxolo Development Finance FY 2021 Report
Welcome to Uxolo's Development finance 2021 report. This report is designed to serve as a unique snapshot of development lender activity in the last calendar year, and to highlight the comprehensive set of development lending data that Uxolo is assembling.
Our headline data show that DFIs and MDB􀁖􀂷 efforts to mobilise greater amounts of private capital remain works in progress. Sovereign lending continues to account for the majority of lender activity. But it is also clear from our sector analysis that DFIs and MDBs have been very god at supporting sectors where private capital has struggled to realise attractive enough returns.
Included in this report:
• Comprehensive market overview
• Analysis of the use of proceeds
• Breakdown by sectors
• Breakdown of region
• MDBS/DFIs League table
In order to download our report, please register to our website (free of charge)
Register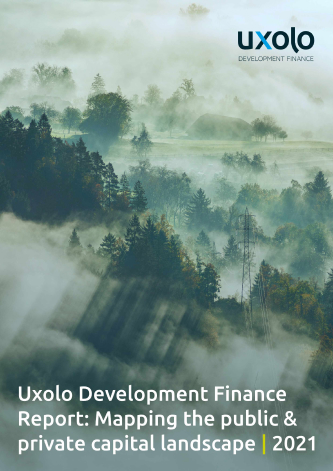 Uxolo Development Finance Report: Mapping the public & private capital landscape | 2021
Uxolo research is proud to present its inaugural research report, mapping out and providing insight into the worlds of public development finance and private impact investing, and the interactions between these institutions.
The main topics of this report are:
• A look at the development bank landscape, including their progress towards funding the UN's Sustainable Development Goals
• An overview of current development bank cooperation with private capital
• The private capital perspective and its views on bankability, risk and what its like to invest alongside a development bank
In order to download our report, please register to our website (free of charge)
Register