Ensure you are considered for future deal opportunities and are part of these vitally important conversations on 2-3 March in Miami as leading lights in the industry explore the role of private and institutional capital in supporting the development, expansion and decarbonisation of Latin America's energy, transport and social infrastructure sectors.
Who can you expect to meet?
☆ Development Finance Institutions
☆ Multilateral Development Banks
☆ Private Capital Investors
☆ Impact Investors
☆ Commercial Banks
☆ Insurance Providers
☆ Export Credit Agencies
☆ Law Firms
How will this differ from anything you've attended before?
☆Supporting origination: Take advantage of a dedicated networking concierge service available to connect you with potential clients both in the room & online
☆ Driving new business opportunities: This year's networking first-agenda allows even more networking time in a relaxed environments and as we pride ourselves on knowing everyone at our events we are always on hand to facilitate introductions
☆ Specialist presentations: Sessions will vary throughout the day and include audience surveys, case studies and interviews - all encouraging speakers to challenge the status quo
☆Educate your team: Following the live event revisit or catch up on the latest updates from our experts, conferences sessions are available on demand wherever, whenever
Every element of this event is carefully created to ensure you learn something new and meet the right people, all whilst enjoying yourselves.
For more information on this flagship event, including sponsorship enquiries or speaking requests, please contact Sam: sam.mcmanus@uxolo.com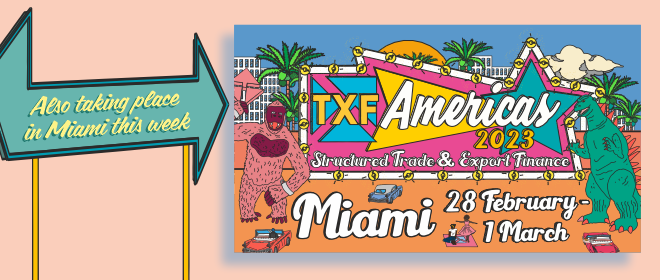 ...our sister-brand TXF brings together the export finance world for a structured trade & export finance extravaganza. Discounts are available across group bookings for both events. Contact marketing@uxolo.com for more information